Coffee Break with... Henri Hakala, Analyst
Coffee Break with… is a Christie & Co series showcasing the brilliance, expertise, and diversity of our network of over 200 employees.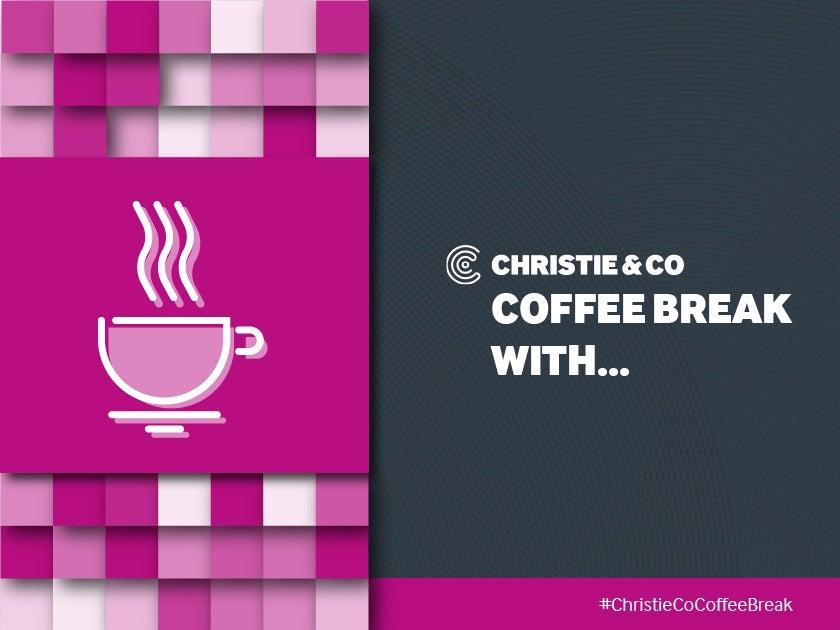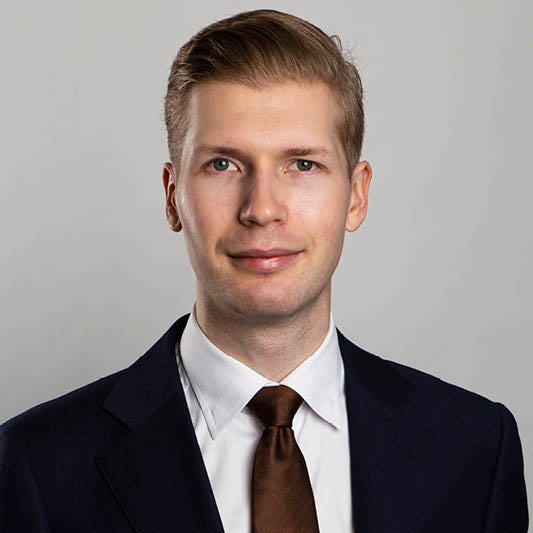 When did you join Christie & Co?
February 2022
Where were you when you accepted your role at Christie & Co?
In London.
What was your first job?
My summer job was in an advertising agency at the age of 16.
In a couple of sentences, can you tell us a bit about your job at Christie & Co?
My job varies from creating feasibility studies, business development, and marketing to hotel brokerage and operator searches.
What's your favourite thing about Christie & Co?
The company's robust reputation gives us access to some exciting large hotel projects. On a personal level, it's a lot of fun working with colleagues in the other European offices and with a large variety of projects.
If you had to pick a favourite project that you've worked on at Christie & Co so far, what would it be?
It is between turning a 15th-century monastery into a luxury hotel in Florence or creating Nordic's largest multi-use indoor arena and hotel complex.
What's been the biggest challenge of your career so far?
Guide two hotels through the pandemic.
What's been a highlight of your career so far?
When working as a hotel manager during a pandemic, I take pride that I was able to make a profit in both years without laying people off for long periods of time.
How has the industry changed since you started at Christie & Co?
The war in Ukraine began when I started, turning projects and the political and economic environments upside-down.
Who in your industry do you feel most inspired by?  
Bob Iger – CEO of Disney for 15 years. I highly recommend his book.
Iger does a great job explaining what it is like to be a CEO. You're always worried, "Which thing am I not spending enough time on?" As Iger writes, "You go from plotting growth strategy with investors, to looking at the design of a giant new theme-park attraction with Imagineers, to giving notes on the rough cut of a film, to discussing security measures and board governance and ticket pricing and pay scale... there are also, always, crises and failures for which you can never be fully prepared."
- Bill Gates
Tell us a bit about your life outside work – what are your hobbies?
I love to travel, cook, photograph, read, watch films, cycle, run and play tennis. I am also quite passionate about football.
What's your hometown? Where do you live now?
I was born and raised in Espoo, Finland. I lived in Amsterdam, Rome and London in between and moved back to Helsinki a couple of years ago.
Where's the best place you've been on holiday?
South Africa has the most breathtaking nature, fantastic food and culture.
What's your biggest pet peeve?
Slow walkers
If you could live and work in any city, where would you go?
Even though I love all three seasons in Helsinki (excluding winter), I would love to move to Paris someday,
What would be your desert island meal?
You can't go wrong with Piña Colada and with a private beach. It counts as a meal, right?
What's your favourite film?
As a young kid, I was into 2001: A Space Odyssey, but on top of my head, I would say Django Unchained or Inception.
Please tell us your favourite Joke / What is your favourite movie quote?
Nathan Muirin Spy Game: I'm walking into a shit storm. I want to know which way the wind's blowing.
What is one thing on your bucket list?
Visit Peru
What is your biggest fear?
My greatest fear is to look back and regret not having done something because I was afraid.
What news source do you read every day?
NY Times, BBC News, Guardian, Bloomberg, Ilta-Sanomat, Al Jazeera, Helsingin Sanomat, Wall Street Journal, Kauppalehti Onefootball, Reuters
What's your social media platform of choice?
WhatsApp, LinkedIn, or Instagram.