Coffee Break with... Henrik Jepsen, Hotel Real Estate Advisory & Investment Intern
Coffee Break with… is a Christie & Co series showcasing the brilliance, expertise, and diversity of our network of over 200 employees.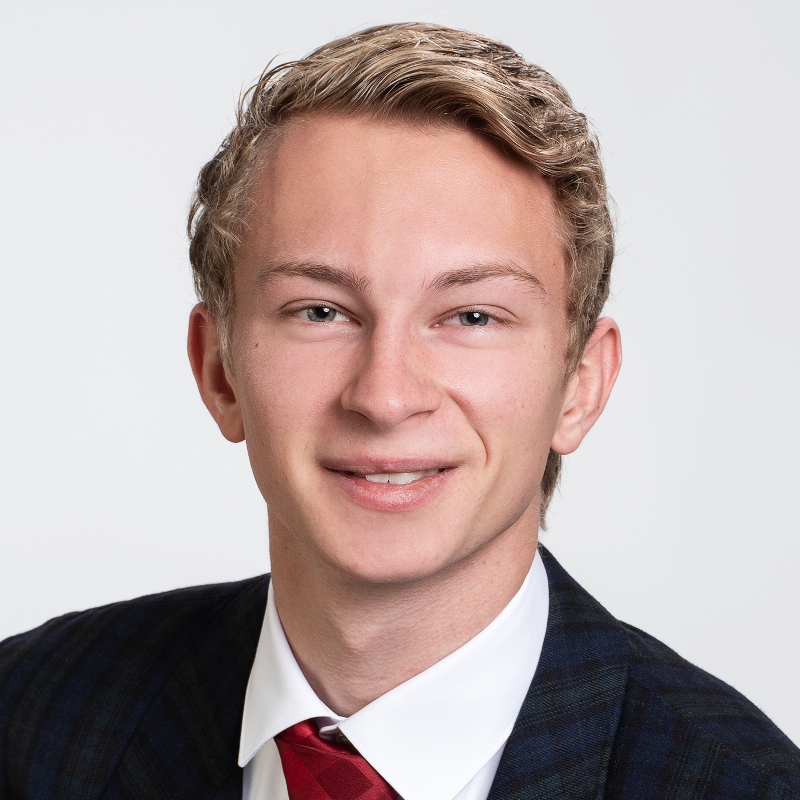 When did you join Christie & Co as an intern?
August 2021
 
Where were you when you accepted your role at Christie & Co?
On the train, somewhere between Zurich and Bern.
 
In a couple of sentences, can you tell us a bit about your tasks at Christie & Co?
During my internship I get to look into and work in two areas: On the one hand, in Transaction Services, where we sell hotels and conduct operator searches. There I mainly take on administrative tasks such as the preparation of marketing documents. In Advisory & Valuation Services, we do valuations and general studies; there, I am often directly involved in projects and am often responsible for research and writing market and location studies.
 
Are your tasks at Christie & Co as you imagined they would be? 
Yes. We are a relatively small team in Munich, which means I often get the opportunity to be directly involved in projects and attend calls or client meetings. I appreciate that very much.
 
What's your favourite thing about Christie & Co?
The team is amazing!

How did you become aware of Christie & Co?
I knew the previous intern, who also studies in Lausanne, and I happened to be looking for something in exactly this field.
 
What are you studying and what are your plans for afterwards?
I'm studying International Hospitality Management - what I'll do afterwards is still a bit up in the air, but I could very well imagine myself going in the direction I've chosen now...
 
Tell us a bit about your life outside work – what are your hobbies?
I love hiking and sports in general, it's a great way to clear my head. In summer, I can always be found at the lakeside - if there's a lake close by my home.
 
What's your hometown? Where do you live now?
I come from the Swiss side of Lake Constance, but I lived in Lausanne during my studies and now I am staying in Munich during my internship.
 
Where's the best place you've been on holiday?
To the Côte d'Azur
 
What's your biggest pet peeve?
When people walk slowly in front of me and I just can't pass.

If you could live and work in any city, where would you go?
Santa Barbara, California
 
What would be your desert island meal?
Hopefully I'll have chocolate biscuits with me then, I can never resist them.
 
What is one thing on your bucket list?
Going on a road trip through Scandinavia in a camper van.
 
What is your biggest fear?
Jellyfish - when I'm swimming and something suddenly touches me that I can't quite see…
 
What news source do you read every day?
I like reading the NZZ or die ZEIT - I can't stand media that are only designed to read the headline, I always want to know the background stories to current events.
 
What's your social media platform of choice?
Instagram, although my time there always seems a bit wasted, I'm not really convinced by any kind of social media.