Coffee Break with... Patricia Pölzl, Team Assistant
Coffee Break with… is a Christie & Co series showcasing the brilliance, expertise, and diversity of our network of over 200 employees.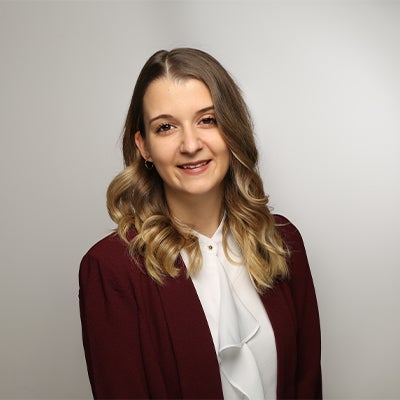 When did you join Christie & Co?
I've started working besides my studies in November 2020. Since August 2021, I am employed on a full-time basis.

Where were you when you accepted your role at Christie & Co?
I was attending a marketing lecture at university when I received the good news.
 
What was your first job?
Working in the service and housekeeping department of a seminar hotel during my summer holidays.
 
In a couple of sentences, can you tell us a bit about your job at Christie & Co?
As Team Assistant I am entrusted with a variety of administrative and accounting tasks. After graduating from university, I am also looking forward supporting my colleagues with projects in transactions and advisory and valuations services.
 
What's your favourite thing about Christie & Co?
The possibility to explore the hotel industry from a completely different point of view as well as the combination of international and familiar working atmosphere.
 
What's been the biggest challenge of your career so far?  
Due to covid, I had to cancel my internship abroad and finishing my studies from home.
 
Tell us a bit about your life outside work – what are your hobbies?
I have a passion for interior design and old furniture. I also enjoy hosting friends and painting on canvas.
 
What's your hometown? Where do you live now?
I was born and raised in Lower Austria, but I am living in Vienna for 5 years now.
 
Where's the best place you've been on holiday?  
My best vacation was a hiking trip to Cinque Terre in Italy.
 
What's your biggest pet peeve?  
Prejudices and lack of humour
 
If you could live and work in any city, where would you go?
I would spend my summers in Sylt and my winters in Bali.
 
What is one thing on your bucket list?
One day I would like to travel with the Venice Simplon-Orient-Express.
 
What is your biggest fear?  
I cannot stand the sight of blood.
 
What news source do you read every day?
Various newsletter
 
What's your social media platform of choice?
Since I banished Instagram from my mobile phone last year, I would probably prefer LinkedIn.