Coffee Break with... Simon Kronberger, Director Austria & CEE
Coffee Break with… is a Christie & Co series showcasing the brilliance, expertise, and diversity of our network of over 200 employees.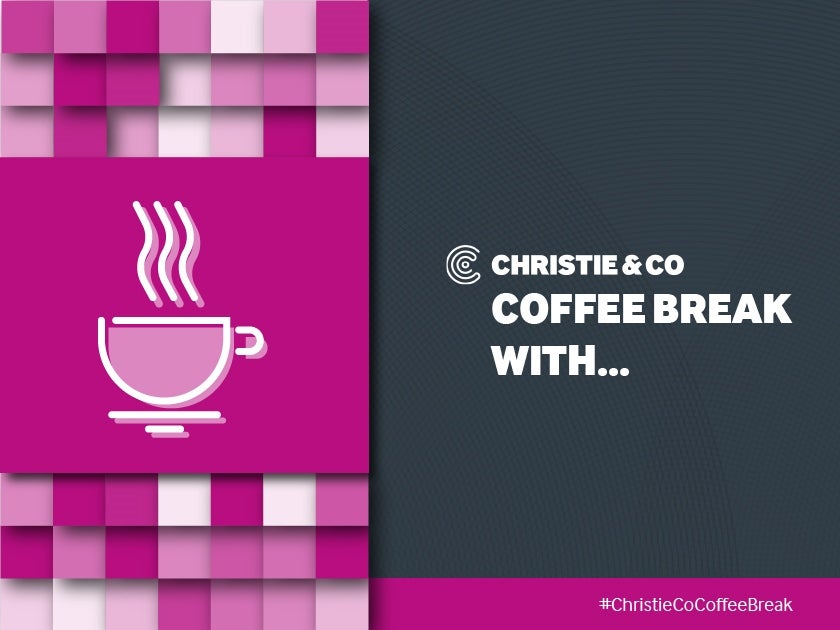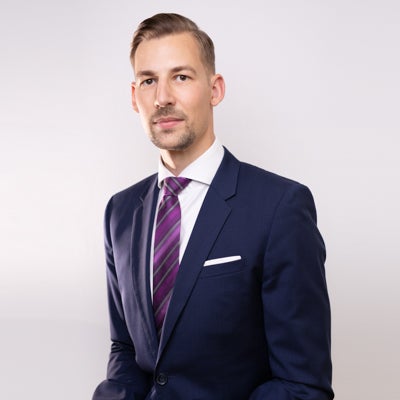 When did you join Christie & Co?
October 2014. On my second workday we went to Expo Real in Munich (3 days real estate fair), so it was a jump into the deep end for me.

Where were you when you accepted your role at Christie & Co?
I was on my commute home from my previous workplace (Hilton Vienna). I thought it will be a quick 5 min. call, but it ended up being a lengthy chat on all kinds of topics with Lukas (MD). I could barely understand him because of the background noises in the tube.
 
What was your first job?
During my time at university, I worked part-time as a waiter for a large Austrian catering company. The company was catering the government residence, so this job included serving our federal president and his guests at official state visits.
 
In a couple of sentences, can you tell us a bit about your job at Christie & Co?
A lot of my job is about networking and connecting the right people, so I mainly chat and speak with people either personally or in calls. In order to be at the right place, the right time, I always try to increase my market knowledge by gathering info and to be in contact with as many business owners, operators and potential buyers as possible.  
 
What's your favourite thing about Christie & Co?
I really enjoy that Christie & Co has the pros of both worlds – being a large, internationally active company but having flat hierarchies and a "open door" policy at every level.  
 
If you had to pick a favourite project that you've worked on at Christie & Co so far, what would it be?
Sale of (former) Radisson Blu Dubrovnik Sun Gardens in Croatia. Every viewing was like a little holiday.
 
What's been the biggest challenge of your career so far?
We once had an interested buyer who was not the most professional /trustworthy person. He avoided providing background info and made some rather unprofessional /dodgy offers to the vendor. Since we never really got "in the drivers seat", he kept being unpredictable and was slowly harming our reputation with our client (the vendor) as well. It took lots of nerves and support from Lukas (our MD) to get the overall situation under control. With that project, I learned to be persistent and determined towards certain requirements we have in our processes. Moreover, I learned to ask for help at an early stage before things get out of hand.  

What's been a highlight of your career so far?
Being awarded with "Hospitality Broker of the Year" (2018). I am still proud of this achievement and am working on winning again soon.
 
How has the industry changed since you started at Christie & Co?
Over the past years I have pretty much seen an entire economic cycle of the hotel investment market. From the rise of interest after the economic crisis in the early tenner years to its boom years and a slowly overheating market in 2018 /2019 to a complete recession due to COVID. We now see a market shakeout and a slow increase in demand again.
 
Who in your industry do you feel most inspired by?  
I am mostly inspired by creativity and autodidacts, so I'd go with the founder of "Volkshotel" in Amsterdam, an unknown IT-guy who (probably unintentionally) created the coolest hotel I know.  
 
Tell us a bit about your life outside work – what are your hobbies?
Besides things that everybody states (sports, travelling,…) I love to sail, am very interested in art and its history, and I like to pretend being a connoisseur of wine (viticulture).
 
What's your hometown? Where do you live now?
I live in the suburbs south of Vienna, just outside the city.
 
Where's the best place you've been on holiday?
One of the most memorable places I've ever been, was the Chernobyl exclusion zone which was terrifying and fascinating at the same time.
 
What's your biggest pet peeve?
As per my fiancée I am the most impatient person on this planet.
 
If you could live and work in any city, where would you go?
Bergen (in Norway) or Madrid.
 
What would be your desert island meal?
I suppose on a desert island you must eat whatever you can find… (or hunt).  
 
What's your favourite film?
Puh… hard to say. From the most recent ones I've seen, "Parasite" (a Korean movie) got stuck in my head the most. But I don't usually consume TV /movies a lot, besides when on long haul flights, where I also saw mentioned film.     
 
Please tell us your favourite Joke / What is your favourite movie quote?
I've got a terrible, terrible humour. The darker and dryer, the better. So, no joke I could publish here, I'm afraid… If we ever get drunk together, you'll most certainly get a taste of it.
My favourite movie quote is from "Fear and loathing in Las Vegas": "There he goes. One of God's own prototypes. A high-powered mutant of some kind never even considered for mass production. Too weird to live, and too rare to die."
 
What is one thing on your bucket list?
One of my strongest desires has always been to fly helicopters. I'll certainly try to obtain the licence one day – I am already informed on the formalities and costs. If that does not work, I'd want to own alpacas. Probably not really a substitute for a helicopter, but at least cute and fluffy. 
 
What is your biggest fear?
The fear that mankind and industrialism of the last century has already destroyed our world and its nature to an irreversible extend, so we'll soon experience unimaginable hardship, misery and illness leading to our lives ending in agony and existential pain on an infertile planet.   
 
What news source do you read every day?
I try to be updated on real-estate and hotel investment markets daily (newsletters, etc.) but changed my consummation of mainstream news to a weekly paper to avoid all these minor daily negativities that would otherwise get you down.
 
What's your social media platform of choice?
Is 9gag a social media platform?