Coffee Break with... Yernar Kabyl, Analyst
Coffee Break with… is a Christie & Co series showcasing the brilliance, expertise, and diversity of our network of over 250 employees.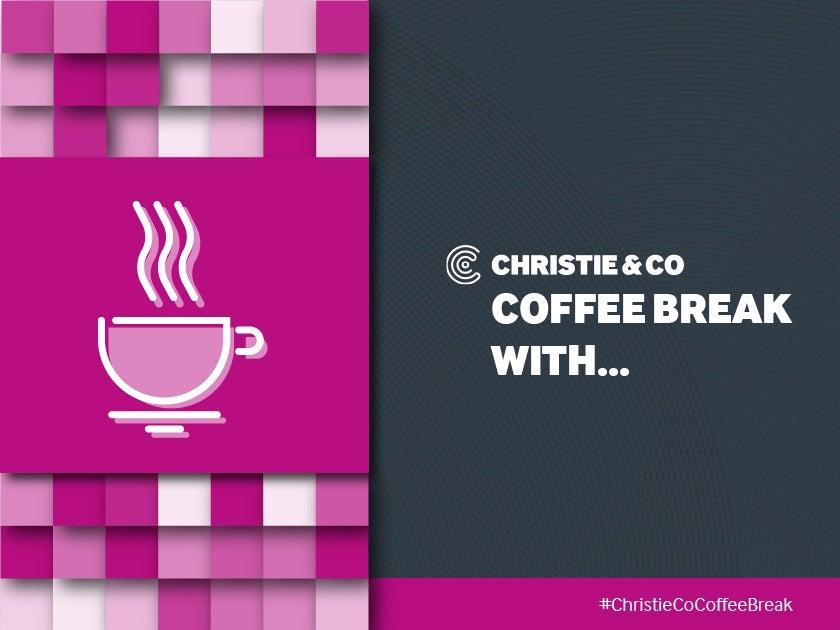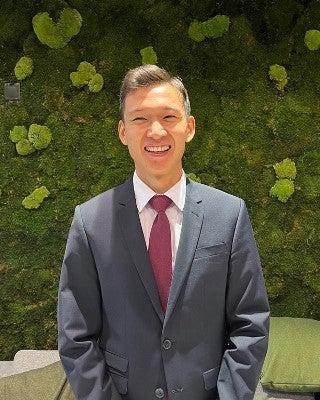 When did you join Christie & Co?
October 2022
Where were you when you accepted your role at Christie & Co?
While having lunch at a Vietnamese restaurant in Budapest, Hungary, eating Phở soup :D
What was your first job?
It was eight years ago – I started my hotel-industry journey as a Room Service Waiter in Dedeman Tavros Hotel in my hometown, Ust'-Kamenogorsk, Kazakhstan.
In a couple of sentences, can you tell us a bit about your job at Christie & Co?
Except helping the team in any project to the best extend I can, my overall duties can be structured in the following way:
60% Hotel Consultancy-related assignments (i.e., Feasibility Studies, Market Research)
20% Hotel Brokerage-related assignments (i.e., Operator Search and Selection, Investor Search)
10% Marketing-related tasks (e.g., creating brochures, templates, preparing for conferences, promoting Christie & Co's brand)
10% Administrative Tasks
What's your favourite thing about Christie & Co?
Its strongly recognized and reputable name in the hotel consulting and brokerage world
Colleagues with wide experience and expertise in the hospitality industry
What's been the biggest challenge of your career so far?
To serve Four Seasons' guests – the world's most affluent people, ensuring their needs are not only met but also exceed expectations.
What's been a highlight of your career so far?
It is rather from my academic path – I take a special pride in graduating from IULM University in Milan with the Master's Degree in Tourism & Hospitality Management.
Who in your industry do you feel most inspired by? 
Isadore Sharp, the Founder and Chairman of Four Seasons Hotels and Resorts. I read his book – "Four Seasons: The Story of Business Philosophy" – three times (the only book I re-read three times)
Tell us a bit about your life outside work – what are your hobbies?
Outside of office hours it is extremely hard to find me indoors, whenever possible I try to travel. Now the aim is to explore the Nordics and Baltics as much as possible. Also, I am quite an avid reader, I am mostly inspired by 20th century literature. Moreover, ever since I can remember, I have been studying foreign languages and at this stage of my life, I am trying to pursue the magic Finnish language.
What's your hometown? Where do you live now?
I was a born in a picturesque small town called Serebryansk in East Kazakhstan Region but spent most of my childhood (11 years) in Ust'-Kamenogorsk, the administrative capital of that region. Ust'-Kamenogorsk is an industrial power-hub of Kazakhstan with numerous factories of global importance. Choosing the hotel field right after high school enabled me to become a globetrotter. I lived a considerable time in Budapest, then some time in Milan and Rimini. Right now, I am based in Helsinki, Finland.
Where's the best place you've been on holiday?
Grandmother-grandson trip to Istanbul, four years ago (it was her first trip to a foreign country ever). Absolutely loved the vibe of the city but even more so to see the childish joy in the face of my 75-year-old granny.
What's your biggest pet peeve?
When guests leave the hotel room in absolute mess.
If you could live and work in any city, where would you go?
To one of Australia's major cities. If I had to pick just one, then Melbourne.
What would be your desert island meal?
Lamb shashlik with a glass of Cacc'e Mmitte di Lucera
What's your favourite film?
The Secret Life of Walter Mitty (watched it 5+ times)
Please tell us your favourite Joke / What is your favourite movie quote?
"…Live and die on this day. Live and die on this day." Movie: The Grey (ending scene)
What is one thing on your bucket list?
To attend the Hamburger Stadtderby (Hamburger SV vs FC St. Pauli) in the spring of 2023
What is your biggest fear?
To travel to the Northern Finland and come back without seeing the polar lights (aurora borealis) ;)
What news source do you read every day?
Hospitalitynet.org – the best hotel/hospitality news portal. Cannot recommend it enough.
What's your social media platform of choice?
LinkedIn