According to Christie & Co latest report, hotel investment in Spain reached almost 4 billion in 2017
Christie & Co, international hotel property advisor, releases its analysis of hotel investment 2017, which denotes a new record year in investment in the sector in Spain with 3,900 million euros.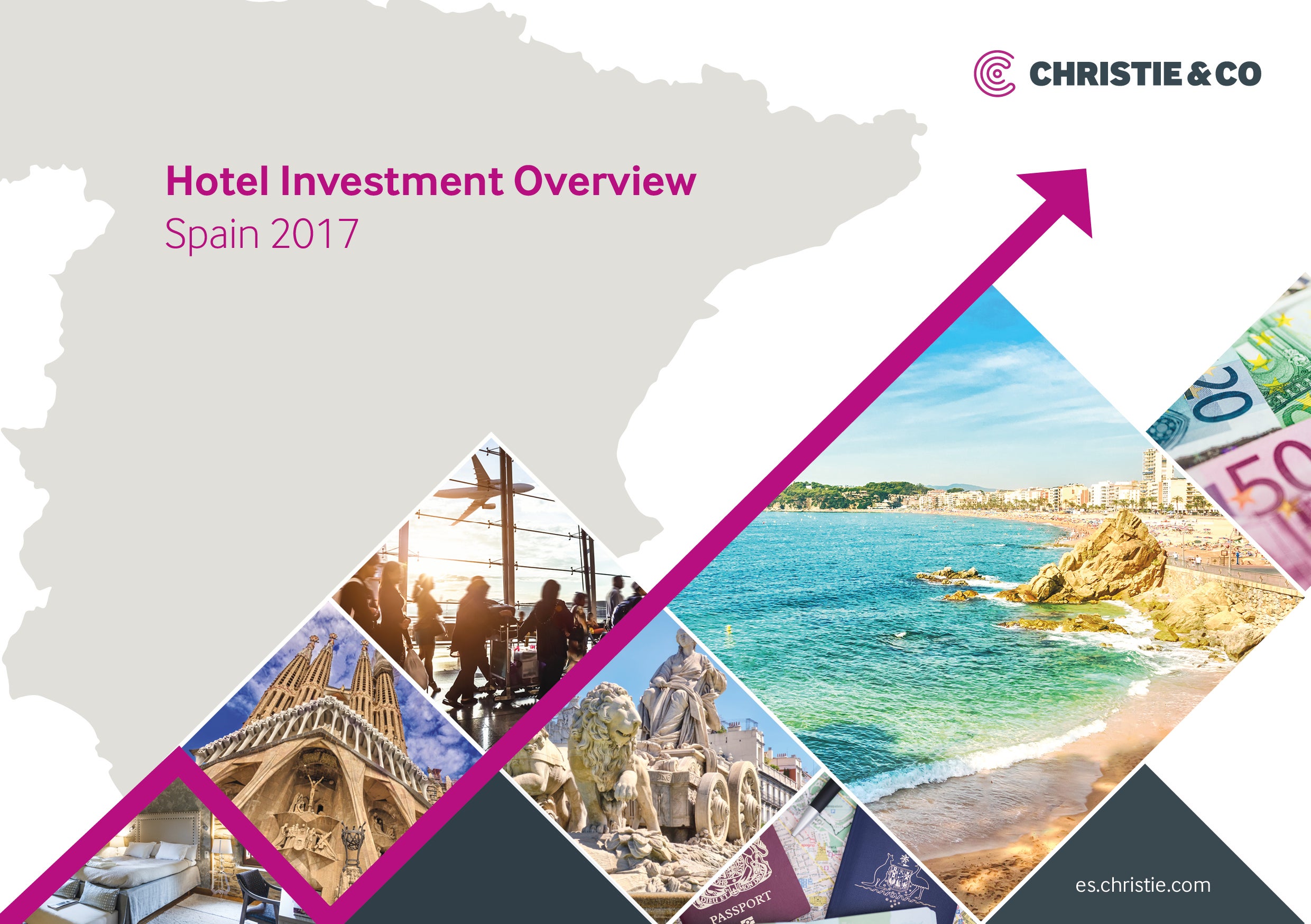 According to the data available to Christie & Co, the total hotel investment in Spain in 2017 was of 3,900 million euros approximately, in a total of 185 transactions, which represents an average price per room of 120,475 euros and an increase of 81% of the total volume of investment versus 2016.

In terms of investor profile, the report highlights the importance of investment firms as the largest source of capital in 2017, representing a 42 % of the total investment, with more than 1,300 million euros. Hotel companies, with a 20% of the total investment figures are on second place, and REIT companies close the podium with a 16%. Furthermore, 51% of the investment was from national origin, followed by US (23%) British (12%) and French (6%) investors.

The report also emphasizes how the investment estimated figure has been greatly increased by portfolio transactions and significant assets such as Blackstones' purchase of the HI Partners portfolio (630 million euros); purchase of Edificio España in Madrid by RIU Hotels & Resorts (272 million euros); the Meliá and Starwood joint venture bought by London & Regional (230 million euros); the "Bay Hotels" portfolio participation in Barceló and the purchase of the "Alua Hotels" portfolio by Hispania; or the Hilton Diagonal Mar Hotel purchase by AXA (150 million euros), among others.

The advisor also highlights how secondary destinations have arisen interest this past year, bringing together a 14% of the total investment, with 26% of the transactions. Cities such as Alicante, Girona, Lugo, Almeria, Lleida, Cádiz or Granada have received a strong investment appetite in the Spanish hotel sector due to, among other reasons, attractive investment returns in these secondary cities, a clear recovery in RevPAR levels and new trends in terms of demand.

Finally, the analysis shows how almost the 90% of the transactions carried out in 2017 were concentrated in six Spanish regions (the Balearic and Canary Islands, Andalusia, Catalonia, Madrid, and the Valencian Community), regions that received as well the 91.7% of international tourists, something that can be considered a key factor for the demand concentration.