Austrian leisure hotels increasingly in the focus of investors, more hotels on the market
Vienna. While city tourism is still experiencing low demand due to the pandemic, the signs are good for a strong summer season in many holiday regions in Austria. This has also been observed by investors, who are increasingly interested in this asset class. With the hotels "Aldiana Club Ampflwang" and "Aldiana Club Salzkammergut", hotel real estate specialist Christie & Co is bringing two sought-after leisure properties to the market.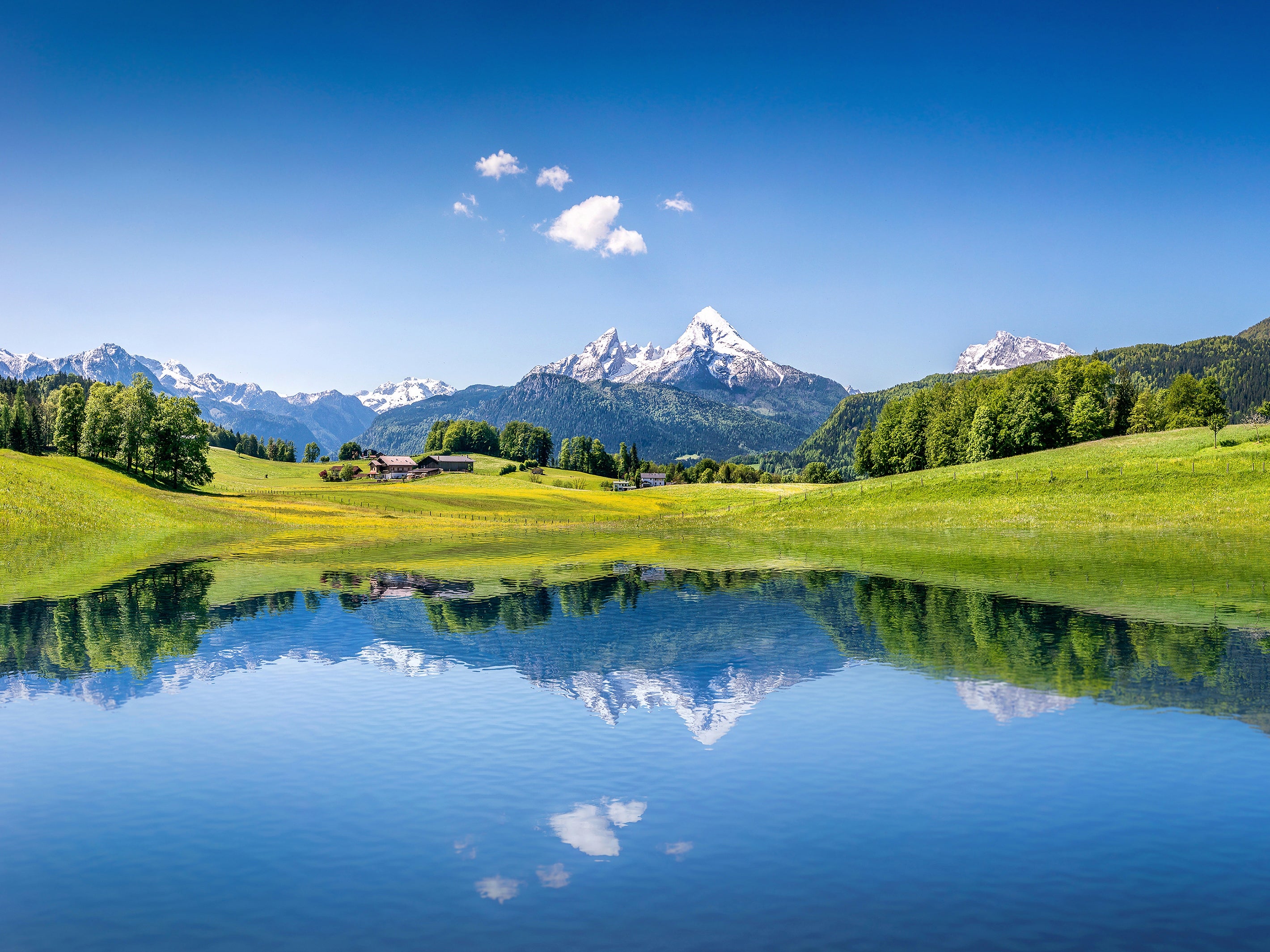 Thanks to its strategic location in the heart of Europe, Austria has over the centuries acquired the position of an important hub for politics, culture and business beyond national borders. Tourism demand in Austria has grown strongly over the past 10 years, and besides pandemic-related influences, was higher than ever in 2019. With over 46.2 million arrivals, more than 152.7 million overnight stays were recently recorded. Especially holiday tourism in the summer seasons 2020 and - from a current perspective also - 2021 could even record slight increases in many parts of Austria. "This is not least due to the fact that a large part of the overnight stays is made by tourists from Austria or the economically strong neighbouring countries, who in times of the pandemic rely on destinations with good medical infrastructure that can be reached at short notice. It is therefore to be expected that Austria's leisure tourism in particular will recover from the current situation faster than other markets," explains Simon Kronberger, Director Austria & CEE at Christie & Co.

It is therefore not surprising that the demand from (inter)national investors for leisure hotels has increased noticeably. While more than 90 % of the hotel investment volume was recorded in cities in 2019, the majority of hotels sold in 2020 and the first half of 2021 were hotels in leisure destinations. In addition, there are currently some exciting hotels on the market, including the two Aldiana hotels "Club Ampflwang" and "Club Salzkammergut". Both hotels are strategically located in year-round holiday destinations in the heart of the country, each in popular and well-known tourist destinations in Austria, such as the Styrian spa town of Bad Mitterndorf or in the midst of the fairytale Hausruck Forest, between the cities of Salzburg, Linz and Passau.

Originally opened in 1992 as a Robinson Club, the Aldiana Club Ampflwang was completely renovated in 2019 and also offers extensive opportunities for structural expansion on the almost 400,000 m² site. Thanks to the surrounding forests, the destination, with over 100,000 guest nights per year, is particularly well-known among horse lovers, who can indulge in their sport on a network of over 420 km of bridle paths. The hotel also offers 201 guest rooms, a comprehensive range of wellness and sports facilities, as well as horse stables and an indoor riding arena.

The Aldiana Club Salzkammergut is located in the region of the same name, which is one of the most popular travel destinations in Austria, and with its breathtaking lake and mountain scenery has been a UNESCO World Heritage Site for years. Built in 2009, the 166-room hotel is located directly in Bad Mitterndorf, which is a popular year-round destination with nearby ski areas as well as sports and leisure facilities. In addition, the directly connected "Grimming Therme" also belongs to the hotel, which offers space for 600 internal and external guests on a total area of more than 30,000 m² with 3 indoor and 4 outdoor pools.

The hotels are sold on the basis of long-term lease agreements with the operator Aldiana, one of the leading premium providers in the club hotel segment. As one of the hotel brands of the largest German tourism group DER Touristik GmbH, and thus part of the internationally active REWE Group, Aldiana is ideally positioned especially on the German market.

"With these two Aldiana hotels, interested parties have the opportunity to invest in top Austrian leisure hotels that offer the prospect of sustainable returns of over 6.5% p.a. thanks to long-term secured lease contracts with a strong operator and benefitting from the current tourism demand trend in leisure destinations," concludes Simon Kronberger.

Interested parties are asked to contact Christie & Co in Vienna. The transaction will take place in a structured sales process and is commission-free for the buyer. The properties can also be purchased independently.