Christie & Co brokers Plateno's first Hotels in Europe
Budget hotels in Linz and Salzburg are now under international flag.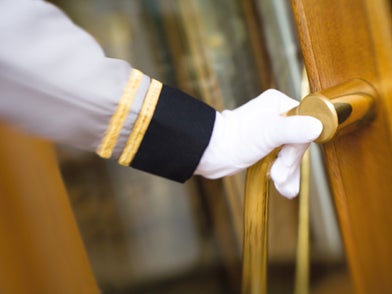 Hotel property specialist Christie & Co has just brokered two hotels with 100 rooms each in Austria to the Plateno Hotels Group, one of the leading hotel companies in China. The owner of the properties let the hotels to Plateno, who will run the hotels under the budget brand 7 Days Premium. The first business, in Ansfelden near Linz, is already in operation and the hotel in Puch near Salzburg is set to open its doors this month.
 
It has long been known that the hotel giant from China, which partially belongs to the Jin Jiang Group and already operates 3,000 hotels in China and nine other countries, was planning to enter the European market. According to Roland Paar, Regional Vice President – Europe at the Plateno Hotels Group, they are planning to work with Christie & Co again for their further expansion into Central Europe.
 
Lukas Hochedlinger, Managing Director Germany, Austria & CEE at Christie & Co, comments: "These hotels are ideally suited to gaining a foothold in Europe. Both establishments are modern and profitable budget hotels in highly sought-after locations. In addition, both the property in Linz and the one in Salzburg are in good state of repair, so they provide ideal conditions for a newcomer to the market."
 
Marvin Kaiser, Consultant Investment & Letting at Christie & Co in Austria, who helped supervise the transactions, also sees great potential. He says: "The 7 Days Premium Linz is part of a mixed complex, which was only opened in 2008. The excellent visibility and accessibility from the motorway contribute significantly to a positive operation of the hotel. Synergies also result from the other occupants of the property, such as a supermarket, a bank, a hairdresser, and a travel agency. In addition, there are various dining facilities, offices, and parking spaces on site. The stop-over hotel can generate additional revenue through three modern seminar rooms.
 
"The hotel in Salzburg is located in a business park, which was completed in mid-2011 and is almost fully let. In addition to some business premises, it also houses offices and has parking spaces. The convenient location determines the hotel's guest structure and has an impact on the length of stay – which in turn positively affects the operation of the budget hotel."
 
Lukas Hochedlinger adds: "I am delighted that Christie & Co was able to bring an international brand to Europe and Austria with 7 Days Premium. These won't be the only two hotels  and we look forward to working with Planeto on their future plans."