Christie & Co ends the year with the sale of Ülemiste Hotel in Tallinn
Tallinn. PalmGrupp OÜ has acquired the real estate of Ülemiste Hotel from Noravest OÜ in a recent transaction accompanied by Christie & Co!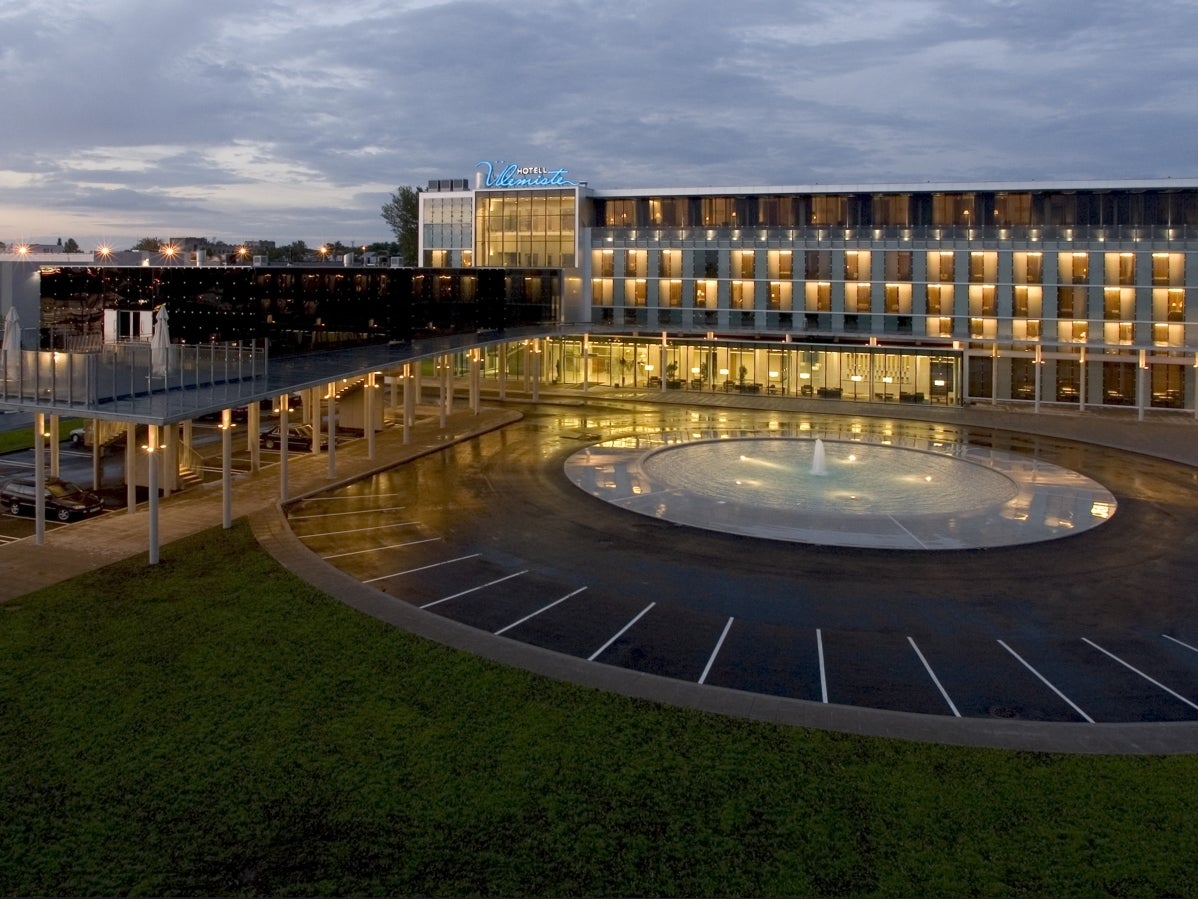 The hotel is located in the immediate vicinity of Tallinn's international airport in the Ülemiste district. Currently, it is the only hotel around the airport and features 132 spacious rooms. The hotel also includes a restaurant, a lobby bar, three conference rooms, wellness facilities and a nightclub. The building's timeless white concrete architecture was awarded when it opened back in 2004. Despite the pandemic, the hotel has been performing well over the past few years and has remained open throughout the past two COVID years. The hotel was operated as an independent 4-star hotel by Ülemiste Hotel OÜ.
The property was sold as part of a structured sales process to a local buyer. The new owner is taking advantage of the development potential of the property and will rebrand the hotel as an Accor Mercure hotel. "The Ülemiste hotel has some good potential based on its location, adjacent to the international airport just 500m from the terminal, and at a district that is expected to benefit from economic growth and further improved travel connections with the Rail Baltica terminal, which will be developed just 400m to the north of the hotel", explains Mr Janno Rokk, CEO of PalmGrupp OÜ.
Kimmo Virtanen, Director – Scandinavia, Russia and the Baltic States at Christie & Co is very happy to announce the completion of this sale, despite the market conditions: "There have been relatively few hotel transactions above EUR 5m in the Baltic States over the past few years, a large proportion of them was completed by the team of Christie & Co".
The activity at Tallinn's airport is expected to increase after the pandemic since the capital is becoming more and more attractive to international tourists. "Not only tourists recognise the potential in the Baltic States, so do investors. This hotel transaction did attract quite a few international investors", closes Kimmo Virtanen.
Christie & Co wishes the new owner all the best and success with the new property.