Christie & Co publishes Business Outlook 2023 report
London. Hotel real estate specialist Christie & Co has released its annual Business Outlook 2023 report -"Finding Clarity", which highlights key hotel market activity, trends and challenges in 2022 and provides forecasts for 2023.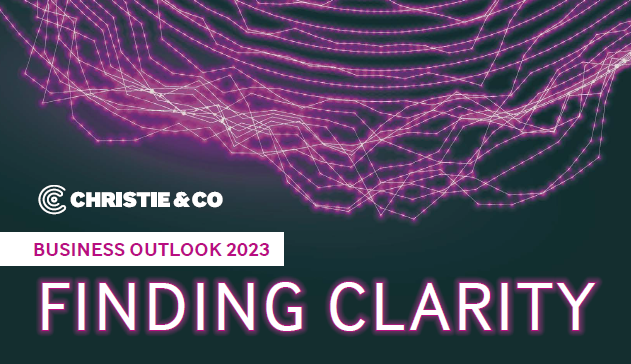 The report shows that tourism demand in the German, Austrian and CEE markets grew significantly again in 2022, ultimately exceeding the levels of 2020 and 2021, and in some cases even reaching pre-crisis levels. However, inflation-related cost increases and acute staff shortages presented hotel owners and operators with new challenges. Political uncertainties, rising inflation and higher energy costs, as well as increasing interest rates have not least also curbed the appetite of hotel investors. The effects in Scandinavia were similar. Even though this region came through the pandemic somewhat better due to social prosperity and strong economic performance, the Nordic countries are not spared from the macroeconomic events.
Looking ahead to the coming year, the Christie & Co report provides market forecasts for Austria, Germany and Scandinavia:
The additional difficulties and challenges, including higher interest rates, will mean that some hotel owners will be forced to sell their hotels in the second half of 2023, or find a new operator. It remains to be seen whether their asking prices correlate with investors' value expectations.
Hoteliers in ski destinations are facing new challenges due to high energy costs, general climate issues and lower demand from the high-consumption feeder markets of Russia and Ukraine.
For some hotel owners, there is an opportunity to maintain, or perhaps even increase property values through hotel-like uses such as senior living, care or medical facilities.
There is also likely to be an increase in select-service and apartment hotels across the region. In the less price-sensitive lifestyle and luxury segment, there are definitely still opportunities and gaps that need to be filled, such as in Lapland.
Lukas Hochedlinger, Managing Director Central & Northern Europe at Christie & Co, comments: "The majority of market participants are positive or neutral about 2023, despite the seemingly fierce global headwinds. Some hotel owners and operators want to seize the opportunity and continue to grow, others will adapt their operating structure conceptually and digitally. In what is now the fourth exceptional year, it is more important than ever for all those involved: use your strengths properly."
Click here for the Report "Business Outlook 2023: Finding Clarity".