Christie & Co sold Castle Groß Plasten
Groß Plasten. The hotel real estate expert Christie & Co sold the historic castle hotel in Mecklenburger-Western Pomerania in an attractive location close to Waren and the Müritz. The new owner is expected to operate the property as a medical facility.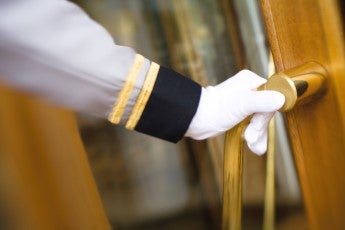 The hotel "Schloss Groß Plasten" comprises the 250-years-old castle, a coachman's house, a residential building, a garage, and a warehouse. After the castle was used as a military hospital, soldiers' accommodation, and refugee home at the end of the 2nd World War, it was an educational facility until the 1990s. Since 1995, the castle has been operated as a hotel with 25 individually furnished rooms. In 2003, the historic castle was renovated and extended by the coachman's house with 29 rooms furnished in a Spanish country house style, and the wellness area. The spacious lakeside property is just over 4.2 hectares and lies directly on the shores of the Lake "Klein Plastener See". In addition to an extensive park with an herb garden, the property has a large spa area, 2 F&B outlets and 2 event rooms that reflect the magnificent nature of the castle.
 
The property was sold as part of a structured sales process and will presumably be operated as a medical facility by the new owner. "Already in the beginning of the transaction process, we could imagine a buyer from a different sector for the property. The exclusive location and the existing development structure allowed numerous alternative uses of the property. Due to the current market conditions, a commercial use as a care facility, retirement home, rehabilitation or wellness centre seemed very promising. The fact that we actually found an investor from the healthcare sector in the end shows the potential of a conversion of this and other hotel properties and the changing demand on the market," explains Philipp Wolter, Senior Consultant at Christie & Co.