European Hotel Market remains exciting for Investors
According to Christie & Co's recent Business Outlook hotel investment opportunities are to be had across the UK and Europe.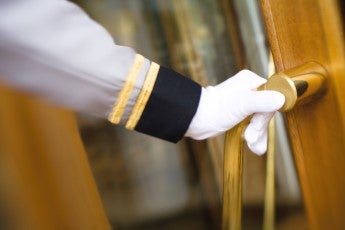 Despite the vote on Brexit and terrorist attacks, Europe remains an attractive investment location, primarily in the hotel property sector, as emphasised by Christie & Co's recently published Business Outlook.

The German hotel market remains stable
Germany remains a low-volatility hotel market, according to Christie & Co, which is why real estate assets in Europe's largest economy are in strong demand. Mainly German institutions as well as pension funds and foreign investors are interested in German hotel properties at the moment. As in the years before, demand exceeded supply. The resulting pressure on yields made it more attractive for hotel owners to sell their assets. In turn, as prices have gone up, there has been more incentive for project developers to bring new hotels to the market.
 
UK hotel market hardly affected by Brexit Referendum
According to Christie & Co, the Brexit vote had less impact on the hotel market in the United Kingdom in 2016 than originally expected. The weak pound sterling in the wake of the referendum boosted inbound visitor numbers, which, in turn, had a positive effect on hotel revenues within and outside of London. Whilst market growth had slowed down in the months before the referendum was held, and transactions took longer to complete, prices were reduced and investors were getting nervous, transactional activity picked up again towards the end of the year. Overall interest of foreign investors - mainly from Asia - in the UK market even grew in 2016 due to more favourable exchange rates.
 
Andreas Scriven, International Managing Director & Managing Director Consultancy at Christie & Co, comments: "Despite Brexit, the United Kingdom is still seen as a safe haven by many investors. Moreover, 90 percent of UK business property sales are still to buyers within the same geographical area. This has meant that the referendum has had little impact on UK transactions so far. However it remains to be seen what the longer term effect will be on the wider market ahead of the triggering of Article 50".
 
Threat of terrorism shifting focus on other regions
Whereas the hotel market in Berlin has not yet felt any noticeable negative effects so far, the markets in Istanbul, Brussels, Paris and Nice have already been impacted by the consequences of the attacks. Paris and the French Riviera Coast suffered poor performance, while other regions in France saw no decline of their KPIs, and transactional activity did not go down. Nevertheless, it is becoming increasingly difficult to name a "safe" mid-haul tourist destination.
 
Mr Scriven says: "Of course, one thing that keeps operators and investors awake at night is the perceived terrorist threat that many areas are experiencing, and due to its unpredictability, is not easily prevented or prepared for.
 
"Tourists may previously have travelled to Turkey or North Africa, but as these marketshave experienced sustained unrest in recent years, the main beneficiaries have been Spain, Italy and Greece, which have seen their visitor numbers ramp up".
 
Investors are now discovering signs of recovery in Spain, with Madrid and Barcelona being considered as highly competitive locations. Prices are going up again, but there are still regions in Spain experiencing economic distress. Additionally, US opportunity funds expect falling yield potential in Spain's most attractive cities in the future.
 
Mr Scriven explains: "This is why B locations are increasingly moving into focus, alongside Italy and Greece. This may sound surprising given the precarious economic situation of Greece in recent years. In our sectors, however, we are observing some private equity companies already investing in Greece, including in the hotel and leisure sectors."

Eastern Europe is moving back into the limelight – Asian investors on the advance
Eastern Europe is also coming back strongly, with Poland, the Czech Republic and Croatia all gaining interest as amongst investors, a trend which is expected to continue into in 2017 and beyond.
 
Mr Scriven comments: "In October 2016, Christie & Co brokered the sale of the luxury Radisson Blu Sun Gardens resort in Dubrovnik to a Chinese investor, showing the attractiveness of the CEE market to investors and the increased interest from Asian money into the European market place.
 
This trend is set to continue if not dramatically increase as Asian operators, particularly from China, look to make moves into Europe."
 
Domestic Asian chains are keen to establish themselves within European markets Christie & Co signed an agreement with China's Dossen Hospitality Group in late 2016 in its bid to gain a stronger foothold in Europe. Christie & Co also advises more and more European clients on how to adapt to the rising numbers of Chinese visitors to Europe.
 
Andreas Scriven concludes: "Whatever your investment profile, there are currently attractive investment opportunities to be had across Europe and you can invest anywhere on the risk curve – you just need to pick your location".