Hotel expert Christie & Co expands its team in Germany
Munich/Frankfurt. Christie & Co is expanding its German team to accommodate the increasing demand for hotel industry advice. Tobias Reinecke and Anna Friedrich, previously working in the Christie & Co London office, have now shifted their focus to mandates in Germany. In addition, Pia vom Stein joins the advisory and valuation team in Munich, while Alexander Wydlok strengthens the transaction team in Frankfurt.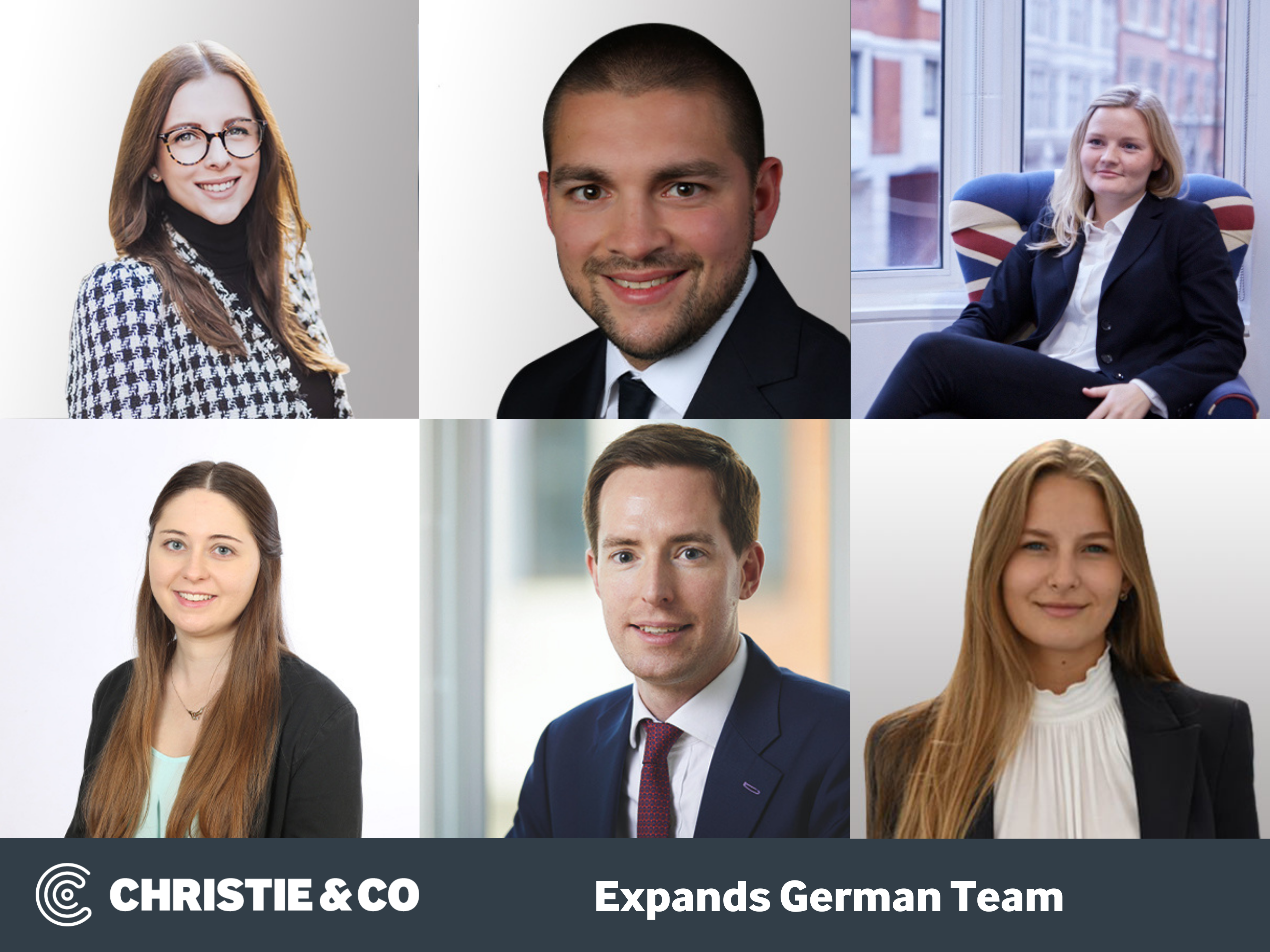 Tobias Reinecke and Anna Friedrich have both been Associate Directors at Christie & Co's London headquarters for several years. They bring with them extensive experience in complex and international consulting and transaction mandates. Previous positions range from Worldhotels in Singapore, Horwath HTL and Spencer Management Partners to PKF hotelexperts.
 
Pia vom Stein joined the company in February 2021 and was recruited for the advisory and valuation team at the Munich office. As a trainee at EY and Horwath HTL, Pia vom Stein has already gained extensive experience in international consulting projects for hotel real estate. Prior to this, she completed her Master's degree in "International Management" at the International School of Management in Munich, after she finished her Bachelor's degree in "Hotel Management" at the IUBH School of Business & Management in Bad Honnef.

Alexander Wydlok started as an intern at Christie & Co in Frankfurt back in September 2019 and was later taken on as a working student. He now joins the transaction team after completing his studies in "International Business Administration" with a focus on Finance at the Frankfurt University of Applied Sciences. In his role since January 2021, together with local colleagues, he is the direct contact for hoteliers and potential buyers for hotel transactions in Northern, Central and Western Germany.

With Sara Sailer as team assistant and Juliana Mauro as trainee, two additional young and motivated colleagues joined the German team.

"It is a positive sign that Christie & Co is perceived as leading specialist for hotel properties and engaging employer in the industry. The expansion of all departments is the right step towards being able to professionally and efficiently manage the ever-growing hotel market and its associated demand in Germany," concludes Benjamin Ploppa, Director - Head of Hotels Germany.