Hotel Market Finland – YTD June 2020
The overall picture remains somewhat unclear: in June 2020, around 20% of the previous year's hotel capacity across the whole country remained closed due to lower demand. However, in the Helsinki Metropolitan Area (HMA), where a larger proportion of the demand is driven through corporate clients and international visitation, this figure hovered around 50%.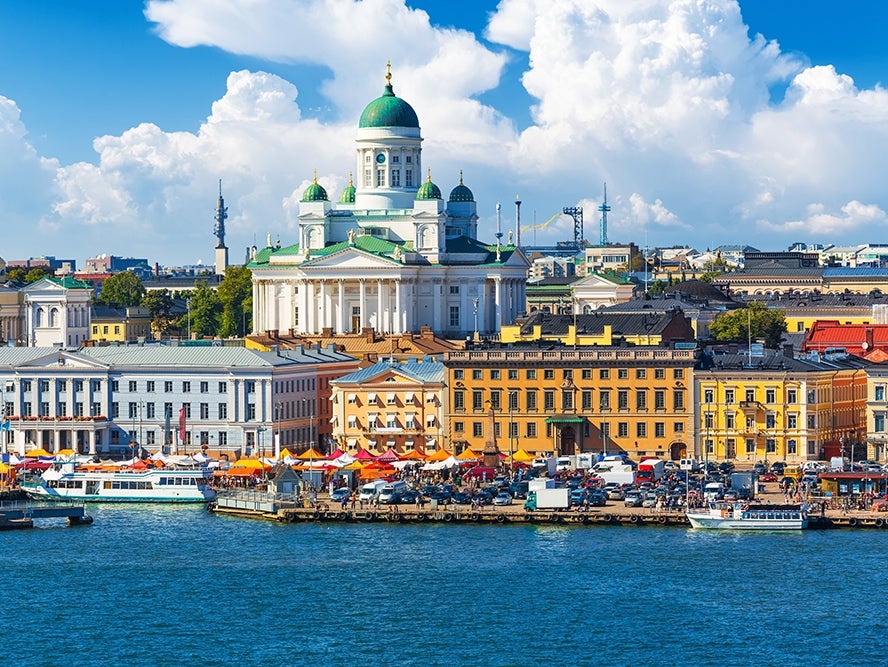 Improving market KPI's; still significantly behind last year's performance
When analysing YTD June 2020 performance more closely, it appears that occupancy levels for the whole country have dropped significantly and are around 37% (-17%-points from last year), while ADR has faired very well and is at €98 (+1.1%) due to the strong winter months. As a result of the occupancy drop, the RevPAR has taken a hit and is at €36, down substantially by 31% from last year's similar period.

The situation is slightly better in key provincial markets – while occupancy hovers around 44% mark (-15%-points), ADR has made a quantum leap at €105 (+8.2%), leading RevPAR down by 19% at c. €47.

When considering the wider market in the HMA, the impact is even more serious – despite an increase in occupancy in June (now at 23%), the YTD remains at a low of 43% (-26%-points). ADR has seen a healthy growth of approx. 23% since April and stands currently at €100 (-8%), yielding a RevPAR of €43 (-43%), which in light of figures observed during April, where only single-digit levels were achieved, is fantastic news!

Smaller provincial markets are benefitting from the sharp increase in domestic leisure travel populating these markets. Some destinations in Eastern Finland are reporting occupancy levels in excess of 60% in June. The market rate leader in June appears to be the city of Turku with ADR reaching €99.

Strong domestic demand to be tested in September when leisure demand fades away
It is still challenging to comment on whether we have passed the worst and are now entering a recovery period. Domestic demand appears to be strong at present, but questions arise for September when most of the domestic leisure clients are returning to work. Markets are also currently lacking the usual international demand; clients from Nordic, Germany, Russia and the UK are nowhere to be seen, not to mention Asian clientele. An analysis is challenging, due to the shift in holidaying behaviours this year; many people have resorted to hiring a cottage or renting a caravan, instead of staying in a hotel. The level of this shifted demand and its impact is ongoing.  

Favourable conditions for a relatively swift market recovery
Overall, the basic fundamentals for market recovery are in place in Finland. The economy was in a stable condition prior the pandemic, and although the government has to increase its lending, the debt to GDP ratio is expected on a moderate level in comparison to many other European markets. The slow/non-existing direct cost support for the hospitality sector is an ongoing challenge for the industry. Operators and owners are faced with the difficult decision as to when it makes economic sense to re-open their business (some may feel the effects and remain close and will be driven out of business altogether).

Currently, our borders remain open for many of the key source markets, and the majority of the critical airlines have received support or financial rescue packages, guaranteeing accessibility to our foreign source markets to Finland. Having said that, the situation keeps changing within a short time period.

The overall sentiment is in our favour: the pandemic has had very little effect in comparison to almost any other country in Europe. The number of new cases is low, and the death toll has been relatively low, there are almost no patients in hospitals, nor IC-units, because of the virus. Our healthcare sector, albeit having worked hard and diligently, has not been challenged to its limit.

Based on the above, we could say that early signs of recovery are apparent. August and September will provide us with more data, which will outline the predicted trajectory at which we will recover.

Please also download our publication about the impact of Covid-19 on the Nordic Hotel Market.