Marvin Kaiser joins Christie & Co's Munich Team
Christie & Co's Munich Office grows.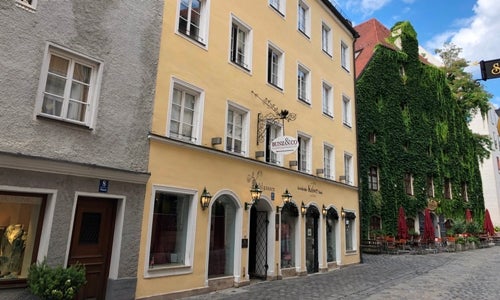 Since the beginning of the month, Marvin Kaiser, Senior Consultant Investment & Letting, has been strengthening Christie & Co's Munich office. Previously based at the firm's Vienna branch for two and a half years, the hotel transaction specialist brokered hotel deals in Austria as well as Central and Eastern Europe.

Marvin Kaiser, who is a native German, will oversee hotel transactions in South Germany, Switzerland and parts of Austria.

Graduated from the International University of Applied Sciences in Bad Honnef (IUBH) near Bonn with a Bachelor of Science in International Hospitality Management, Marvin has many years of experience in the property and hotel industry. His professional background includes positions at regional property companies and the Hyatt Regency in Mainz.

Lukas Hochedlinger, Managing Director Central & Northern Europe at Christie & Co, comments: "The increasing activity in the hotel markets of the Alpine regions made it necessary to strengthen the local team. The existing office of Christie & Co in Munich is the perfect starting point to look after the surrounding markets. We are delighted that we have been able to win our specialist Marvin Kaiser, who has already demonstrated his skills in Vienna and successfully advised numerous property owners as well as buyers and lessees with their hotel property transactions."

Christie & Co also plans to expand its Vienna transaction team in the not too distant future.