Portugal Hotel Market: Demand Growth boosts Performance
In their recent report, Christie & Co take a look at Portugal's hotel market. The analysis focuses on Lisbon, the Algarve and North Portugal including Porto.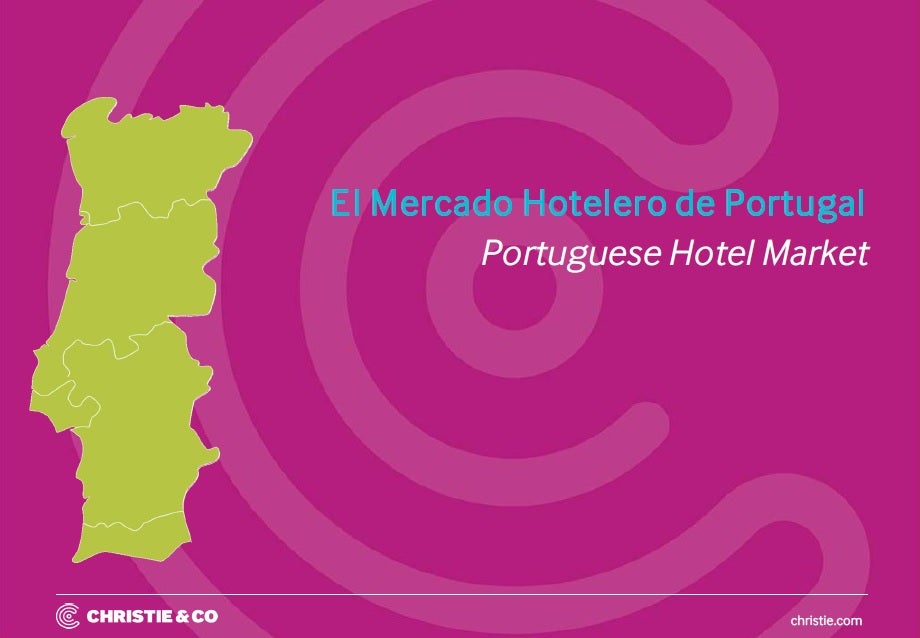 After Christie & Co analysed a number of hotel markets on the Iberian Peninsula in 2016 – amongst others, the Canaries and key city destinations in Spain – the hotel specialist's recent report takes a closer look at Portugal's hotel market, focussing on Lisbon, the Algarve and North Portugal including Porto.

Just as in Spain, Portugal's tourism sector has demonstrated its resilience during the financial crisis and hence proved to be vital for the country's macroeconomic recovery. For the past few years, Portugal's hotel market had experienced very strong growth in demand, which also had a positive impact on performance and fuelled increase in hotel supply.

According to Christie & Co, the booming hotel market is also reflected in favourable macroeconomic indicators, which build the foundation of this growth: GDP rose by 3.4 per cent to reach €179m in 2015, while the unemployment rate declined by two ppts to reach 12 per cent. These are considered clear signs of a recovery. 

Carlos Nieto, Associate Director at Christie & Co and specialist for the Portuguese market, comments: "Without any doubt, Portugal has positioned itself as one of Europe's main tourist destinations.This was not only down to the current instability on competing markets such as North Africa and Turkey as well as the growing interest of major airlines, to establish themselves at the Lisbon and Porto airports; but also affordable room rates compared to other significant destinations in Western Europe. notably France, Italy and the UK, as well as the country's mild climate which gave the market a boost.

"Tourism in Porto in particular experienced an upswing, which has led the city to register substantial RevPAR growth."

Xavier Batlle, Senior Consultant for Spain and Portugal at Christie & Co, adds: "The positive development of the Portuguese hotel market does not go unnoticed by investors and operators. Recently, we identified a growing interest for the regions under review."